联合国国际货物销售合同公约(英文)
作者:hetones    发表时间:2019-12-13 12:26    来源:本站
Article 13
For the purposes of this Convention "writing" includes telegram and telex.
PART II FORMATION OF THE CONTRACT
Article 14
(1) A proposal for concluding a contract addressed to one or more specific persons constitutes an offer if it is sufficiently definite and indicates the intention of the offeror to be bound in case of acceptance. A proposal is sufficiently definite if it indicates the goods and expressly or implicitly fixes or makes provision for determining the quantity and the price.
(2) A proposal other than one addressed to one or more specific persons is to be considered merely as an invitation to make offers, unless the contrary is clearly indicated by the person making the proposal.
Article 15
(1) An offer becomes effective when it reaches the offeree.
(2) An offer, even if it is irrevocable, may be withdrawn if the withdrawal reaches the offeree before or at the same time as the offer.
Article 16
(1) Until a contract is concluded an offer may be revoked if the revocation reaches the offeree before he has dispatched an acceptance.
(2) However, an offer cannot be revoked:
(a) if it indicates, whether by stating a fixed time for acceptance or otherwise, that it is irrevocable; or
(b) if it was reasonable for the offeree to rely on the offer as being irrevocable and the offeree has acted in reliance on the offer.
Article 17
An offer, even if it is irrevocable, is terminated when a rejection reaches the offeror.
Article 18
(1) A statement made by or other conduct of the offeree indicating assent to an offer is an acceptance. Silence or inactivity does not in itself amount to acceptance.
(2) An acceptance of an offer becomes effective at the moment the indication of assent reaches the offeror. An acceptance is not effective if the indication of assent does not reach the offeror within the time he has fixed or, if no time is fixed, within a reasonable time, due account being taken of the circumstances of the transaction, including the rapidity of the means of communication employed by the offeror. An oral offer must be accepted immediately unless the circumstances indicate otherwise.
本站内容来自互联网,如果您认为您的版权受到侵犯,请
【点击此处】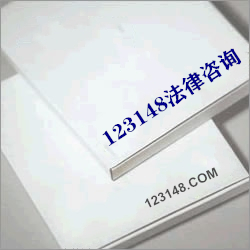 ©heton.net 合同网 版权所有
站长信箱
HETONNET@QQ.COM
网站合作:
法律咨询: