联合国国际货物销售合同公约(英文)
作者:hetones    发表时间:2019-12-13 12:26    来源:本站
(2) However, in cases where the buyer has paid the price, the seller loses the right to declare the contract avoided unless he does so:
(a) in respect of late performance by the buyer, before the seller has become aware that performance has been rendered; or
(b) in respect of any breach other than late performance by the buyer, within a reasonable time:
(i) after the seller knew or ought to have known of the breach; or
(ii) after the expiration of any additional period of time fixed by the seller in accordance with paragraph (1) of article 63, or after the buyer has declared that he will not perform his obligations within such an additional period.
Article 65
(1) If under the contract the buyer is to specify the form, measurement or other features of the goods and he fails to make such specification either on the date agreed upon or within a reasonable time after receipt of a request from the seller, the seller may, without prejudice to any other rights he may have, make the specification himself in accordance with the requirements of the buyer that may be known to him.
(2) If the seller makes the specification himself, he must inform the buyer of the details thereof and must fix a reasonable time within which the buyer may make a different specification. If, after receipt of such a communication, the buyer fails to do so within the time so fixed, the specification made by the seller is binding.
Chapter IV PASSING OF RISK
Article 66
Loss of or damage to the goods after the risk has passed to the buyer does not discharge him from his obligation to pay the price, unless the loss or damage is due to an act or omission of the seller.
Article 67
(1) If the contract of sale involves carriage of the goods and the seller is not bound to hand them over at a particular place, the risk passes to the buyer when the goods are handed over to the first carrier for transmission to the buyer in accordance with the contract of sale. If the seller is bound to hand the goods over to a carrier at a particular place, the risk does not pass to the buyer until the goods are handed over to the carrier at that place. The fact that the seller is authorized to retain documents controlling the disposition of the goods does not affect the passage of the risk.
本站内容来自互联网,如果您认为您的版权受到侵犯,请
【点击此处】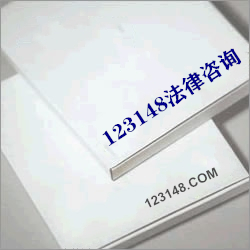 ©heton.net 合同网 版权所有
站长信箱
HETONNET@QQ.COM
网站合作:
法律咨询: