联合国国际货物销售合同公约(英文)
作者:hetones    发表时间:2019-12-13 12:26    来源:本站
Article 47
(1) The buyer may fix an additional period of time of reasonable length for performance by the seller of his obligations.
(2) Unless the buyer has received notice from the seller that he will not perform within the period so fixed, the buyer may not, during that period, resort to any remedy for breach of contract. However, the buyer is not deprived thereby of any right he may have to claim damages for delay in performance.
Article 48
(1) Subject to article 49, the seller may, even after the date for delivery, remedy at his own expense any failure to perform his obligations, if he can do so without unreasonable delay and without causing the buyer unreasonable inconvenience or uncertainty of reimbursement by the seller of expenses advanced by the buyer. However, the buyer retains any right to claim damages as provided for in this Convention.
(2) If the seller requests the buyer to make known whether he will accept performance and the buyer does not comply with the request within a reasonable time, the seller may perform within the time indicated in his request. The buyer may not, during that period of time, resort to any remedy which is inconsistent with performance by the seller.
(3) A notice by the seller that he will perform within a specified period of time is assumed to include a request, under the preceding paragraph, that the buyer make known his decision.
(4) A request or notice by the seller under paragraph (2) or (3) of this article is not effective unless received by the buyer.
Article 49
(1) The buyer may declare the contract avoided:
(a) if the failure by the seller to perform any of his obligations under the contract or this Convention amounts to a fundamental breach of contract; or
(b) in case of non-delivery, if the seller does not deliver the goods within the additional period of time fixed by the buyer in accordance with paragraph (1) of article 47 or declares that he will not deliver within the period so fixed.
(2) However, in cases where the seller has delivered the goods, the buyer loses the right to declare the contract avoided unless he does so:
本站内容来自互联网,如果您认为您的版权受到侵犯,请
【点击此处】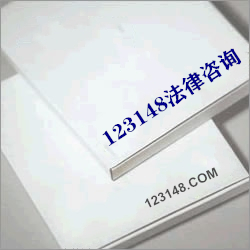 ©heton.net 合同网 版权所有
站长信箱
HETONNET@QQ.COM
网站合作:
法律咨询: