联合国国际货物销售合同公约(英文)
作者:hetones    发表时间:2019-12-13 12:26    来源:本站
(b) by auction;
(c) on execution or otherwise by authority of law;
(d) of stocks, shares, investment securities, negotiable instruments or money;
(e) of ships, vessels, hovercraft or aircraft;
(f) of electricity.
Article 3
(1) Contracts for the supply of goods to be manufactured or produced are to be considered sales unless the party who orders the goods undertakes to supply a substantial part of the materials necessary for such manufacture or production.
(2) This Convention does not apply to contracts in which the preponderant part of the obligations of the party who furnishes the goods consists in the supply of labour or other services.
Article 4
This Convention governs only the formation of the contract of sale and the rights and obligations of the seller and the buyer arising from such a contract. In particular, except as otherwise expressly provided in this Convention, it is not concerned with:
(a) the validity of the contract or of any of its provisions or of any usage;
(b) the effect which the contract may have on the property in the goods sold.
Article 5
This Convention does not apply to the liability of the seller for death or personal injury caused by the goods to any person.
Article 6
The parties may exclude the application of this Convention or, subject to article 12, derogate from or vary the effect of any of its provisions.
Chapter II GENERAL PROVISIONS
Article 7
(1) In the interpretation of this Convention, regard is to be had to its international character and to the need to promote uniformity in its application and the observance of good faith in international trade.
(2) Questions concerning matters governed by this Convention which are not expressly settled in it are to be settled in conformity with the general principles on which it is based or, in the absence of such principles, in conformity with the law applicable by virtue of the rules of private international law.
Article 8
(1) For the purposes of this Convention statements made by and other conduct of a party are to be interpreted according to his intent where the other party knew or could not have been unaware what that intent was.
本站内容来自互联网,如果您认为您的版权受到侵犯,请
【点击此处】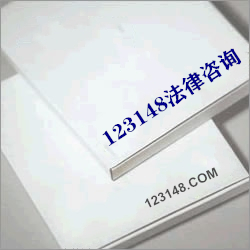 ©heton.net 合同网 版权所有
站长信箱
HETONNET@QQ.COM
网站合作:
法律咨询: