货物进口合同范本
作者:hetones    发表时间:2019-12-13 12:23    来源:本站
should the named vessel arrive at the port of shipment earlier or later

than the date of arrival as previously notified to the Seller, the Buyer

or its shipping agent shall advise the Seller to this effect in due time.

The Seller shall also keep in close contact with the agent or the Buyer.

14.5 Should the Seller fail to load the goods on board or to deliver

the goods under the tackle of the vessel booked by the Buyer. Within the

time as notified by the Buyer, after its arrival at the port of shipment

the Seller shall be fully liable to the Buyer and responsible for all

losses and expenses such as dead freight, demurrage. Consequential losses

incurred upon and/or suffered by the Buyer.

14.6 Should the vessel be withdrawn or replaced or delayed eventually

or the cargo be shut out etc., and the Seller be not informed in good time

to stop delivery of the cargo, the calculation of the loss in storage

expenses and insurance premium thus sustained at the loading port shall be

based on the loading date notified by the agent to the Seller (or based on

the date of the arrival of the cargo at the loading port in case the cargo

should arrive there later than the notified loading date). The

abovementioned loss to be calculated from the 16th day after expiry of the

free storage time at the port should be borne by the Buyer with the

exception of Force Majeure. However, the Seller shall still undertake to

load the cargo immediately upon the carrying vessel's arrival at the

loading port at its own risk and expenses. The payment of the afore-said
expenses shall be effected against presentation of the original vouchers

after the Buyer's verification.

【章名】 15 C&F Terms

15.1 The Seller shall ship the goods within the time as stipulated in

clause 8 of this Contract by a direct vessel sailing from the port of

loading to China port. Transhipment on route is not allowed without the

Buyer's prior consent. The goods shall not be carried by vessels flying

flags of countries not acceptable to the Port Authorities of China.

15.2 The carrying vessel chartered by the Seller shall be seaworthy
本站内容来自互联网,如果您认为您的版权受到侵犯,请
【点击此处】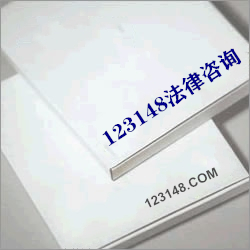 ©heton.net 合同网 版权所有
站长信箱
HETONNET@QQ.COM
网站合作:
法律咨询:
分享按钮